your data and organize it
Classification allows you to organize your data and ensure its accuracy in the preliminary stage of the model checking process.

Filters enable you to classify and organize your building data better. A filter can be created as either being model specific or generic.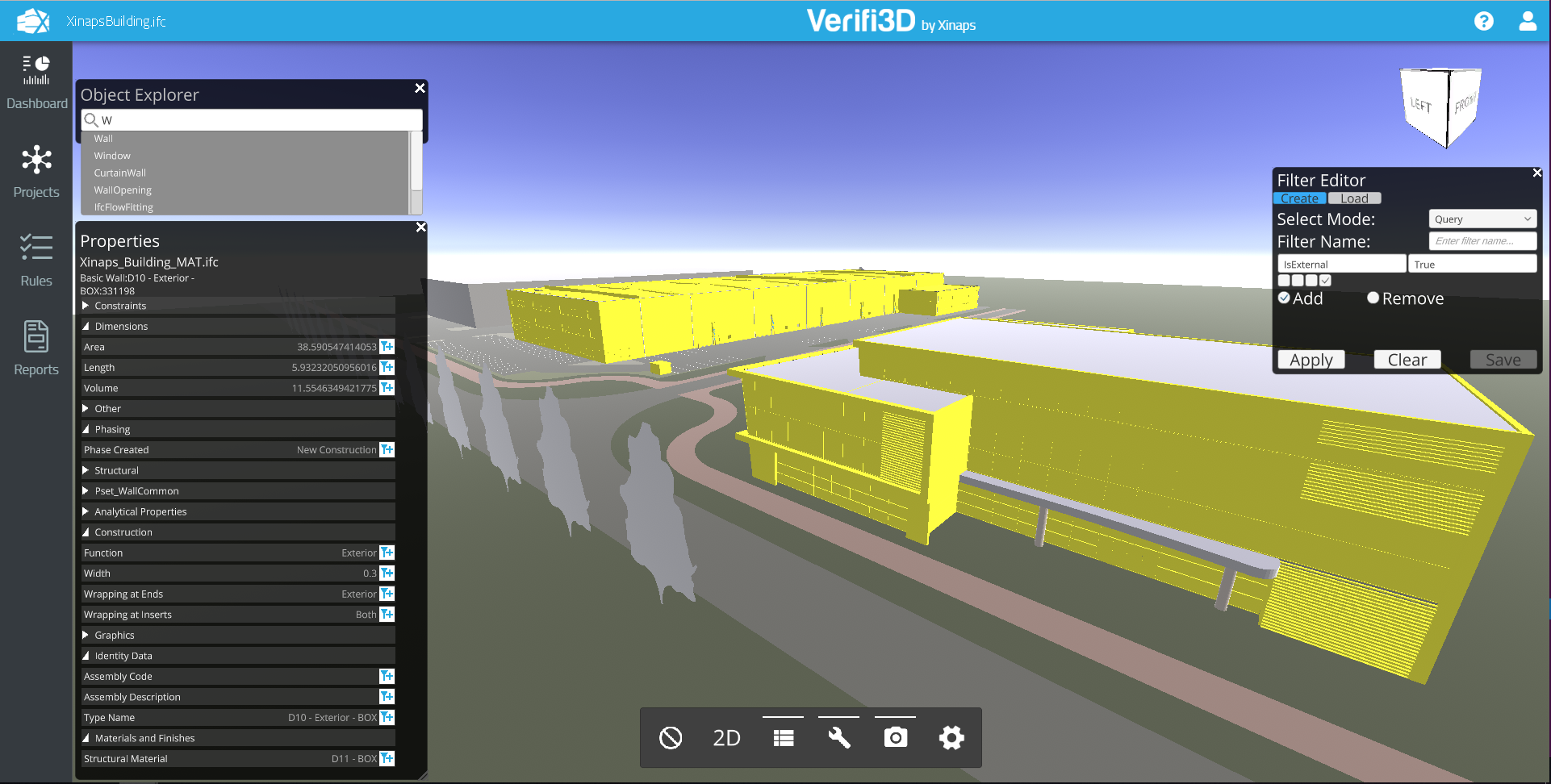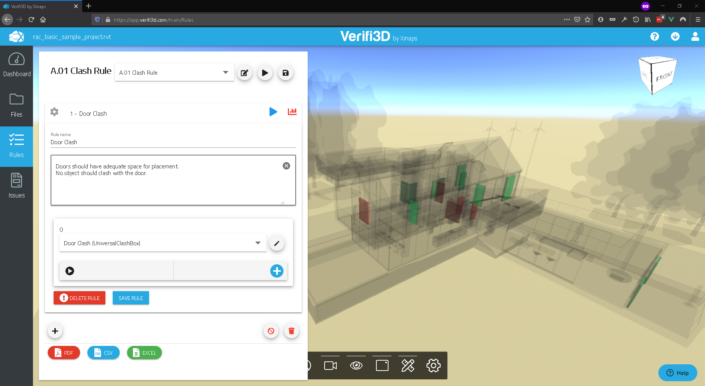 Create and save your own rules and rule sets. Reuse them for other building models to optimize your work and save time. 

Verifi3D supports Linked Models. Load and perform the same checks on different models with a few clicks.

Advanced search
Search through objects, categories and parameters 

Object browser
Browse through and locate the objects in the building model easily

Room support
Verifi3D imports the room information from your Revit or IFC file directly, making sure that all rooms comply with the rules required for their functionality.