Hazenberg Bouw, een dochteronderneming van TBI, de toonaangevende Nederlandse bouw-, technologie- en infrastructuurgigant, loopt al meer dan een eeuw voorop bij het vormgeven van de gebouwde omgeving. Met een niet aflatende toewijding aan innovatie en duurzaamheid is Hazenberg Bouw voortdurend op zoek naar geavanceerde oplossingen om de ontwerpprocessen voor gebouwen te verbeteren. Te midden van de digitale revolutie blijven er echter uitdagingen bestaan in het waarborgen van efficiënte communicatie en samenwerking, met name bij grootschalige projecten waar de kwaliteit van gegevens van het grootste belang is. Om aan deze cruciale behoefte aan consistente gegevens te voldoen, heeft Hazenberg Bouw Verifi3D geïmplementeerd, een nieuwe industriestandaard in haar streven naar uitmuntendheid.
Verbeterde gegevenskwaliteit.
Door standaardisatie en het gebruik van vooraf gedefinieerde sjablonen heeft Verifi3D de kwaliteit van de gebouwgegevens aanzienlijk verbeterd en gezorgd voor nauwkeurige en betrouwbare modellen in hun op IFC gebaseerde workflow.
Verbeterde samenwerking en modelcoördinatie
Dankzij de gebruikersvriendelijke interface van Verifi3D, de naadloze integratie met Autodesk BIM 360 en de mogelijkheid om bestanden in meerdere formaten te importeren en exporteren, was Hazenberg Bouw in staat om hun modelcontroleworkflow te stroomlijnen, allemaal in een browser. Bovendien zorgden de functies voor realtimesynchronisatie en modelcoördinatie ervoor dat elk teamlid toegang had tot het nieuwste model, waardoor samenwerking, transparantie en verantwoording werden bevorderd en de productiviteit met wel 30 40% toenam.
Naleving van gegevens en normen.
Door gebruik te maken van Verifi3D's geavanceerde automatiseringsoplossing, blijft Hazenberg Bouw voorop lopen in de industrie en zet het de standaard voor duurzame bouwpraktijken terwijl het voldoet aan wereldwijde en lokale bouwnormen en codes, inclusief ISO 19650 normen.
Minder herbewerking en fouten.
Door gebruik te maken van Verifi3D's geavanceerde rulebaseerde engine en krachtige cloud- en browsergebaseerde structuur, optimaliseerde Hazenberg Bouw hun modelcontroleproces door meer dan 10.000 clashes tijdens de ontwerpfase te detecteren en op te lossen. Dit stelde hen in staat om potentiële problemen in een vroeg stadium te identificeren en aan te pakken, wat leidde tot minder aanpassingen, soepelere ontwerpprocessen en aanzienlijke kostenbesparingen.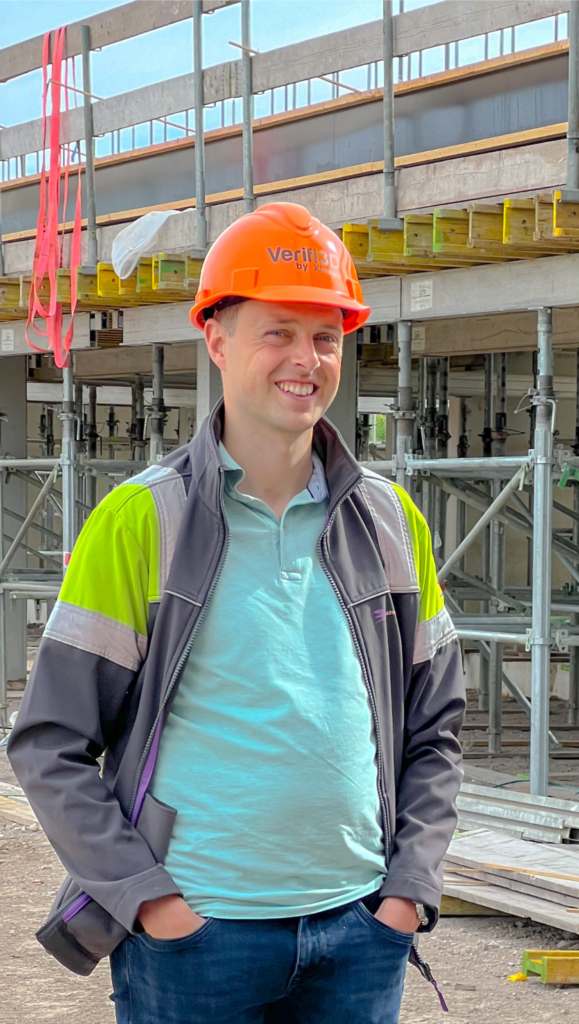 "Verifi3D heeft onze manier van werken bij Hazenberg Bouw veranderd. In een grote bedrijfsomgeving is het altijd een hindernis geweest om toegang te krijgen tot de laatste modelversie en te zorgen voor efficiënte communicatie in realtime. Maar de cloudstructuur van Verifi3D verstoort deze problemen en brengt onze workflow voor het controleren van modellen naar een geheel nieuw niveau. Maar dat is nog niet alles. We hebben nog niet eens het volledige potentieel benut!"
"Verifi3D has transformed the way we work at Hazenberg Bouw. In a large company setting, accessing the latest model version and ensuring efficient communication in real time has always been a hurdle. However, Verifi3D's cloud structure disrupts these issues, bringing our model checking workflow to a whole new level. But that's not all. We haven't even unlocked its full potential yet!"